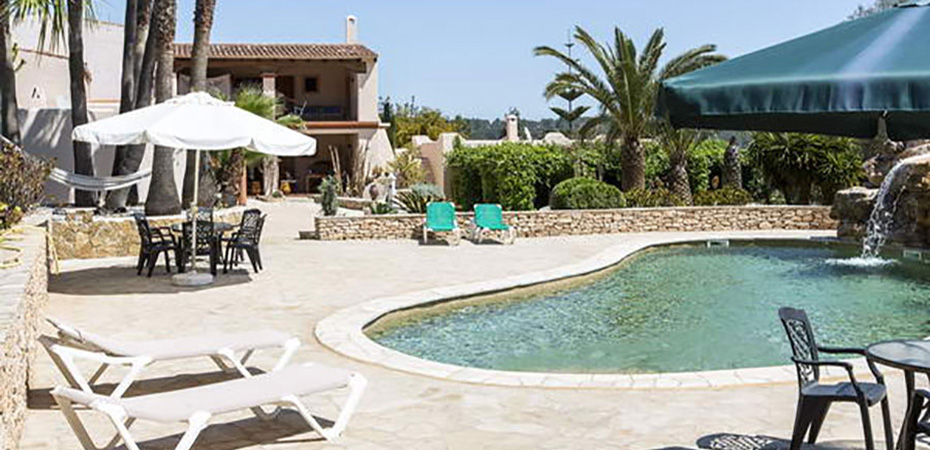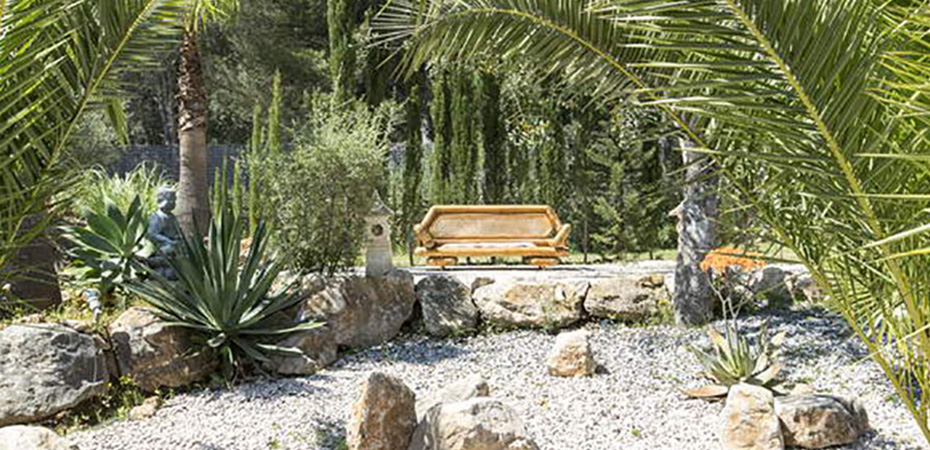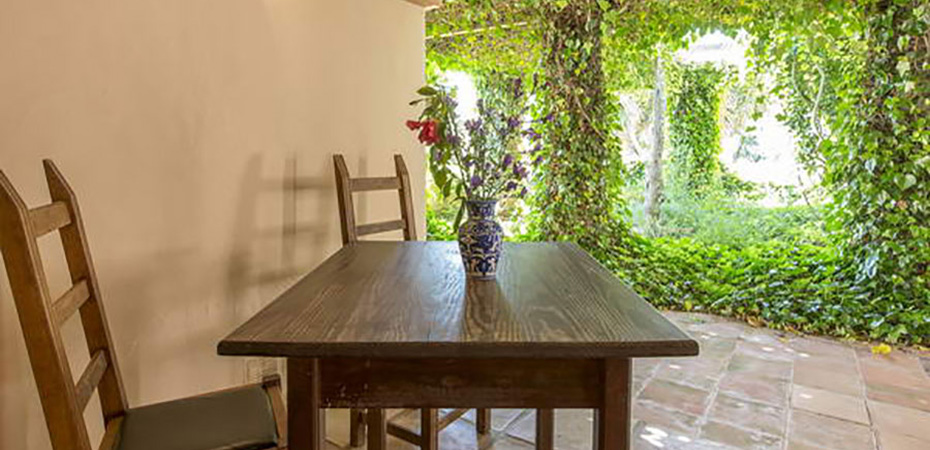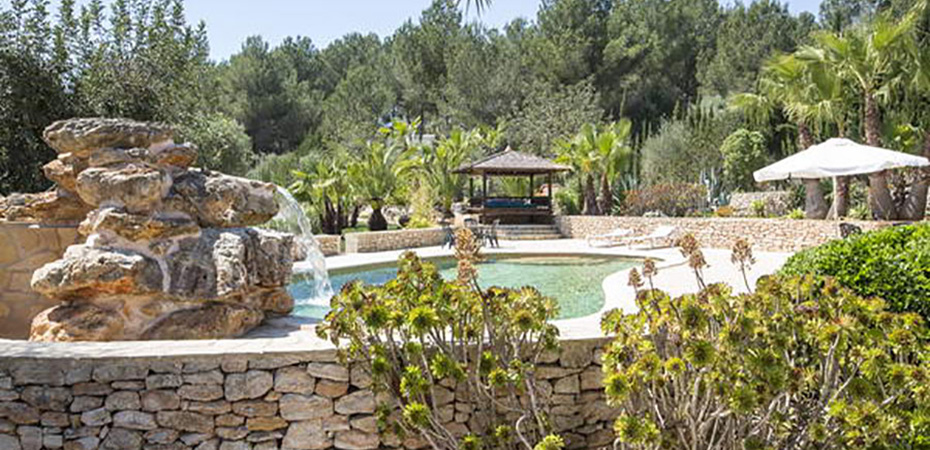 Hacienda las Palmeras - Ibiza
Just enjoy the chill-out and feel-good areas such as the panoramic terrace, the philosophy garden, the feng shui terrace, the big garden, the Bali house and the delightful pool, which are situated on a surface of 10,000 square meters. All unities are completely equipped. There are also enough parking spaces. You´ll have your own WLAN access on the finca. The house is completely fenced with an automatic gate at the entrance.
---
Hacienda Las Palmeras offers plenty of possibilities to dangle your soul and to leave all one´s cares behind. Here you´ll be immerged in peace and nature.
---
Hacienda las Palmeras - What makes this place so special?
Enjoy your vacation in absolute privacy and the delightful and elegant atmosphere of "Hacienda Las Palmeras".

The finca, consisting of 420 square meters of habitable surface, is divided into one main house and three separate houses. Due to its central location you are not far away from Ibiza Town, Santa Eulalia, San Antonio and from the great beaches and amazing bays.

The main house of the finca is decorated in the typical ibizencan style and offers the ideal setting for a relaxing vacation. The two storied house has been decorated in a very tasty rural country house style. Everything has been restored and modernized. It´s ideal for 3 to 4 guests.

Also the big bungalow is tastefully decorated. The kitchen, the living room, as well as the bedroom are open areas which have been spaciously designed. The bathroom is equipped with a shower. You get to the bungalow by walking through the ivy covered terrace and a palm tree front garden. It´s ideal for 2 to 3 guests.

The maisonette has been completely furnished in an arabic style; a small patio leads you to the rooms. In the ground floor there is a small but fully equipped kitchen and a living area, including satellite TV and hi-fi system. The double-bed bedroom is in the upper floor. It´s ideal for 2 guests.
As soon as you step into the Studio you´ll immediately see the big panoramic window with garden view. The rooms are very bright und modern, equipped with a big flat screen TV and a stereo system with mp3-player connection, a desk and air-condition. There is a big shower in the bathroom and you´ll have enough space for your cosmetics. It´s ideal for 2 to 3 guests. The big garden, the sun terrace, the Bali house and the delightful pool with waterfall and the jet facilities are for joint use. The infrared wellness sauna with color therapy and starry sky is a real highlight. Hacienda Las Palmeras can be rent from May until October. Also long-term bookers are more than welcome.
---
Romantic rooms, quiet but also very central location!
Airport 19 km - Ibiza City 8.5 Km - Santa Eulalia 12 km - San Rafael 3 km
---